It was the first time I'd spoken at a high school graduation and I was nervous. The senior class—a group of young women I'd worked with off and on over the last two years—had invited me. In the weeks before, I had rewritten the speech countless times. I wanted it to be inspirational but not superficial.
Graduation day was beautiful, but even more wonderful was watching these incredible young women walk past their beaming families as they joined me on the stage. I stood up and walked to the podium. I looked out again at the parents and then turned to the students. Overcome by the moment, I put my speech notes down and spoke from my heart—as a teacher and a parent. This is what I said:
I demand great things of you. Not that you go to the "best" schools, make a lot of money or grow up to have perfect-looking lives. I demand that you have the courage to ask yourself and others hard questions that make you uncomfortable.

I demand that you do so with an unshakable commitment to civil dialogue in every aspect of your life.

I demand that whenever possible, you collaborate with smart, passionate, capable people who don't take themselves too seriously and have a good sense of humor. Keep people close who will tell you when you messed up but say it with love and care. As a special bonus, if you have complementary skills you can work together to accomplish great things.

I demand that in your jobs, families and community you look for ways to address social, political and economic injustice.

I demand that you always remember that your dignity and the dignity of others is not negotiable—ever. I demand that you remember that your dignity and the dignity of others matters the most when it's hard. Like when you see someone being taken advantage of, when you are so angry with someone and all you want to do is get revenge, or when you face someone who believes that their truth trumps all others.

I demand that when you are in a group of people, you be aware of whose voices in the room are being dismissed. When you notice this silence, support that person's right to speak and be heard.

When it gets hard, and it probably will, the people who love you and care for you will be on your side. That is our obligation to you.
I could barely get through the speech because it was in that moment that I truly remembered why I love and value working with young people so much. As my sons get older and I'm yelling at them about picking up their dirty socks off the living room floor and could they please take their headphones off before I throw them in the trash, I easily forget what I remembered so clearly on that podium with those girls. And then, I take a breath and it all comes back.
What's the number one demand that you make of your child? Post a comment and tell us below.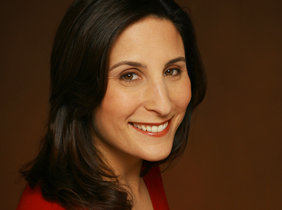 Rosalind Wiseman is the author of the new best seller Masterminds and Wingmen as well asQueen Bee Moms & Kingpin Dads. For more info, go to rosalindwiseman.com. Read more of Rosalind's parenting advice, here. 
Do you have a parenting question? Email askrosalind@familycircle.com.