With the holiday fast approaching, it's time for some new Cinco de Mayo recipes. We promise ours are simple (and simply delicioso)! So shake things up with these twists on classic Cinco de Mayo recipes.
Pepita Gucamole
Mash two ripe avocados, then stir in 1/2 cup chopped cilantro, 1/3 cup chopped unsalted pepitas, 2 sliced scallions, 1 tbsp lime juice and 1/4 tsp salt.
Black Bean–Bacon Dip
In a nonstick skillet over medium heat, cook 4 slices diced bacon 5 minutes, until crispy. Remove to a plate with a slotted spoon. Stir 1 can (15.5 oz) rinsed and drained black beans, 2 chopped garlic cloves and 3/4 tsp chili powder into bacon fat. Cook 2 minutes. Transfer to a bowl with 2 tbsp each sour cream and Cotija cheese, smashing beans until spreadable. Stir in cooked bacon.
Mango-Chipotle Salsa
In a food processor, combine 1 1/4 cups diced mango, 1 1/2 cups chopped vine tomatoes, 1/2 cup cilantro, 1 seeded and diced chipotle in adobo, 1 tsp adobo and 1/4 tsp salt. Pulse until coarsely chopped.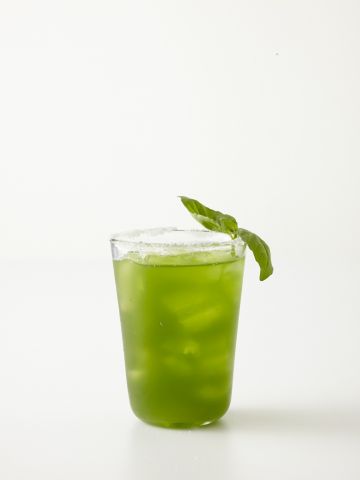 Cucumber-Basil Margarita
Combine 2 cups chopped cucumber in a blender and pulse until smooth. Pour into a bowl through a fine-mesh strainer. Fill a cocktail shaker with ice and add 4 oz silver (blanco) tequila, 2 oz each cucumber juice and lime juice, 1 oz agave and 1⁄4 cup whole basil leaves. Shake 1 minute, then pour over ice into a salt-rimmed, ice-filled glass. Garnish with extra basil and cucumber.