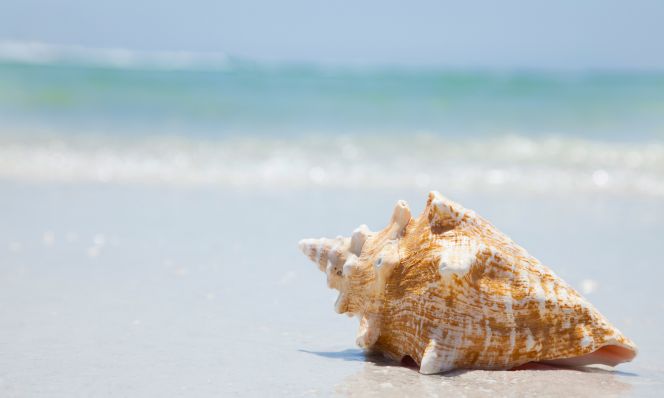 1. Relocation Center
Close your eyes and imagine the place where you're most relaxed. Whether it's lying on a beach or hiking in the mountains, bring some of that serenity into your space. For example, display sea shells in a glass jar in your bedroom or on your desk to spark that peaceful feeling.
2. Reading Comprehension
Hang up a print or transfer lettering onto a wall with a motivational saying that makes you smile, reminds you to be thankful or highlights a goal. "Put it in a prominent area," suggests Christa O'Leary, interior designer and author of Home in Harmony: Designing an Inspired Life. "As you walk by, you'll begin to connect to your aspirations and the calmness you desire on an unconscious level."
3. Double Duty Detox
Go green to be serene. Bringing a little nature indoors not only invites tranquillity into your home but can also keep you healthy. Bamboo palms and Barberton daisies are beautiful and can cleanse your house by removing toxic chemicals in the air, notes O'Leary.
4. Bright Idea
Avoid harsh lighting by bringing in a dimmable floor lamp or ceiling fixture, says Tiffany Brooks, interior designer and HGTV host. To delineate a specific space as a tranquil zone, use an overarching lamp to define the area.
5. Color Therapy
For maximum mellow, soften a space with comfy pillows in soothing hues like light green and blue. "Colors have a powerful impact on mind and body," explains O'Leary, who also suggests nature prints of flowers and leaves. Toss a pillow on your favorite chair, or use one in the corner of a room that's dedicated to meditation.
6. Touching Moments
For any items you'll want to curl up in, lay at the foot of your bed or lounge on top of, choose textures that are soft and luxurious. "I like faux furs or a heavily upholstered chair," says Brooks.
7. Power Down
Make sure your room, meditation corner or calming space is devoid of phones, tablets and televisions, suggests Brooks. Unplugging frees you from stressful emails, upsetting news updates and anything else that might disrupt your peace of mind.