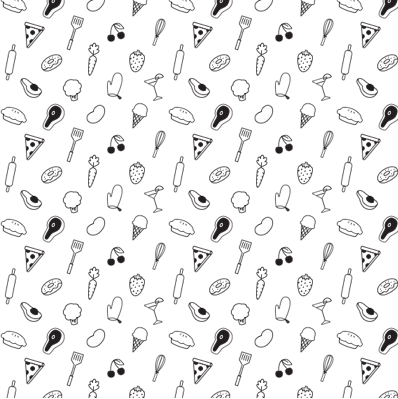 Makes: 16 servings at 52o each.Prep: 30 minutes plus decorating. Bake: at 350 degrees for 25 to 30 minutes. Refrigerate: 1 hour.
Ingredients
Directions
1

of

7

Heat oven to 350 degrees F. Coat three 8 x 2-inch-round straight-sided layer cake pans with nonstick vegetable-oil cooking spray. Line bottoms with waxed paper; coat the paper liners with the spray.

2

of

7

Whisk together the flour, baking soda and salt in a large bowl to combine.

3

of

7

Beat the shortening in a large bowl on medium speed, gradually adding 1-1/2 cups of the sugar, the vanilla and the peach schnapps; beat the mixture for 1 minute.

4

of

7

On low speed, beat flour mixture into shortening mixture in 3 additions alternately with the buttermilk, ending with flour mixture. Beat for 2 minutes on medium-high speed. Gently fold in the peaches.

5

of

7

Beat egg whites in medium-size bowl on medium speed until foamy. Add cream of tartar; beat on high speed until soft peaks form. Gradually beat in remaining 1/2 cup sugar until stiff, glossy peaks form.

6

of

7

Stir about one-quarter of beaten egg whites into cake batter to lighten. Carefully fold in remaining egg whites. Divide batter equally among 3 prepared pans.

7

of

7

Bake in 350 degree F oven for 25 to 30 minutes or until a wooden pick inserted into the centers of the cakes comes out clean. Cool cakes in the pans on wire racks for 10 minutes. Turn the cakes out of the pans onto the wire racks; remove waxed paper; let cool.
Frosting:
1

of

1

Beat together the butter and vegetable shortening in large bowl for 1 minute or until blended. Add the confectioners sugar, milk, vanilla, and peach schnapps; beat on low speed until the mixture is well blended. Scrape down side of bowl with a rubber spatula. Beat on high speed for 1 minute or until the frosting is very smooth and spreadable. Add additional milk if necessary for a good spreading consistency. Place plastic wrap directly on the surface of the frosting until ready to use.
Assemble:
1

of

2

Spoon 1/2 cup of white frosting into pastry bag fitted with a small #18 star tip. Cover tip until ready to use. Tint 1 cup of frosting medium green. Place in another pastry bag fitted with plain rose tip #103 or #104. Cover tip until ready to use. Tint remainder of frosting peach, using 3 parts yellow to 1 part red food coloring.

2

of

2

Place one cake layer on cake plate. Spread 1/2 cup peach frosting over top. Place another cake layer on top of first. Spread 1/2 cup peach frosting over top. Top with third cake layer. Frost top and sides of cake with remaining peach frosting.
Ribbons:
1

of

1

Make 6 equidistant marks around the top edge of the cake. Using pastry bag filled with the green frosting, pipe 2 ribbons connecting each of 6 marks on cake, dipping about one-third down side of cake (see photo 1, opposite page).6.
Bows:
1

of

1

Using pastry bag filled with green frosting, pipe bows at each of 6 points on side of cake to cover point where ribbons meet (photos 2-3, opposite page). Using pastry bag filled with white frosting, pipe stars along top and bottom edges of cake. Refrigerate 1 hour to set.
Nutrition Information for Ribbons And Bows Cake
Servings Per Recipe: 16
Per Serving: