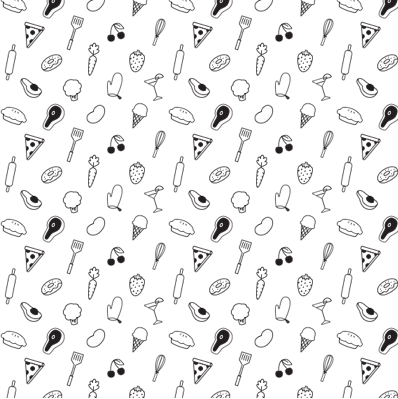 Ingredients
Chocolate Royal Icing (for cups):
Directions
Make cupcakes:
1

of

3

Heat oven to 350 degrees F. Grease jumbo muffin pans (each cup 3-1/2 x 2 inches) with nonstick spray. Whisk flour, baking powder, salt and soda in a large bowl to blend.

2

of

3

Beat butter and sugar in bowl until light and fluffy, 3 minutes. Beat in eggs, one at a time. Stir in vanilla. On low, beat in flour mixture in 3 additions, alternating with buttermilk, ending with flour. Spoon scant 2/3 cup batter into each muffin cup.

3

of

3

Bake in 350 degrees F oven 24 minutes, or until toothpick tests clean. Cool in pan on rack 5 minutes. Gently remove cakes to rack; cool completely.
Fluffy White Frosting:
1

of

1

Beat sugar, shortening, milk and extract in bowl until smooth, 3 minutes. Cover.
Chocolate Royal Icing:
1

of

1

In a large bowl, combine the confectioners sugar, cocoa powder, water and powdered egg whites. Beat on low speed with an electric mixer until ingredients are evenly combined. Increase speed to medium high and beat 6 to 8 minutes, until icing is shiny and thick. Cover icing directly on the surface with plastic wrap.
To decorate cupcakes:
1

of

2

Ice the side of a cupcake with Royal Icing using a small offset metal spatula. Using a cake-decorating comb or the tines of a fork, draw lines through the icing around side of the cupcake to resemble a basket or ridged flower pot. Set on parchment or waxed paper to dry, about 1 hour. Repeat with remaining cakes.

2

of

2

Once cupcake sides have dried, spread tops of each with about 3 tablespoons Fluffy White Frosting.
Marzipan bows:
1

of

1

Unwrap marzipan from foil wrapper. Divide in quarters. Tint a quarter with a single drop of liquid food coloring. Knead until coloring is evenly distributed, with no streaks remaining. (Sprinkle work surface with a small amount of cornstarch to keep marzipan from sticking, if you wish.) Roll out to 1/8-inch thickness. Using a ruler and pizza cutter, cut 3/4-inch-wide strips to form ribbon. Trim ends to resemble ribbon points. Cut another strip of marzipan, about 6 inches by 3/4 inch; fold the ends to the center to make a bow. Wrap another thin strip around the center of the bow and press gently on the bottom to seal. Repeat with remaining quarters of marzipan and food coloring. Transfer ribbons to cupcakes; center bows on top of ribbons. Serve immediately, or store in airtight container for up to 3 days.
Note:
1

of

1

Powdered egg whites and marzipan available at New York Cake and Baking, 800-942-253
Nutrition Information for Chocolate Cup Cupcakes
Servings Per Recipe: 14
Per Serving: