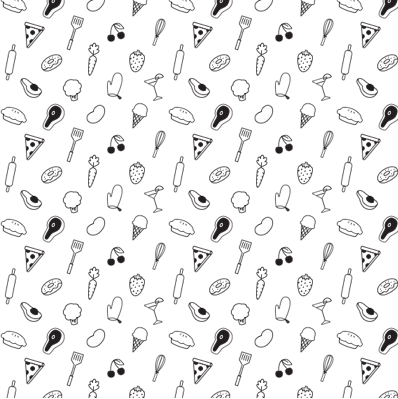 Ingredients
Directions
Prepare vanilla dough:
1

of

2

stir together 1-1/4 cups flour, 1/2 teaspoon baking powder and 1/4 teaspoon salt in medium-size bowl.

2

of

2

Beat together 6 tablespoons butter, 1/2 cup sugar, 1 egg and 1/2 teaspoon of vanilla in large bowl until well blended. Gradually beat in flour mixture until a dough forms. Shape dough into flat disk. Wrap in plastic wrap; refrigerate several hours or overnight.
Prepare chocolate dough:
1

of

7

Repeat Steps 1 and 2, adding cocoa powder to remaining flour, baking powder and salt and mixing with remaining butter, sugar, egg and vanilla. Refrigerate chocolate dough.

2

of

7

Preheat oven to 350 degrees F. Coat baking sheets with nonstick cooking spray.

3

of

7

Roll vanilla dough out on lightly floured surface to 3/8-inch thickness. Using 4 x 3-inch cow-shaped cookie cutter, cut out 8 cows. With wide, flat metal spatula, transfer each cow to prepared baking sheet. Using 3/4-inch-round or scalloped cutter, cut 2 or 3 rounds from each cow; remove to small baking sheet and reserve for Step 7. Gather scraps of dough; shape into disk; wrap and refrigerate.

4

of

7

Repeat rolling and cutting with chocolate dough, refrigerating scraps.

5

of

7

Place vanilla rounds in cutouts on chocolate cows, and chocolate rounds in vanilla cows. Sprinkle with sugar.

6

of

7

Bake in preheated 350 degree F oven 8 to 10 minutes until lightly golden and crisped around edges. Cool on sheet 1 minute. Remove to rack to cool.

7

of

7

Repeat rolling, cutting and baking until all the scraps of dough have been made into cows. Makes 2-1/2 to 3 dozen cookies.
Nutrition Information for SPOTTED-COW COOKIES
Servings Per Recipe:
Per Serving: