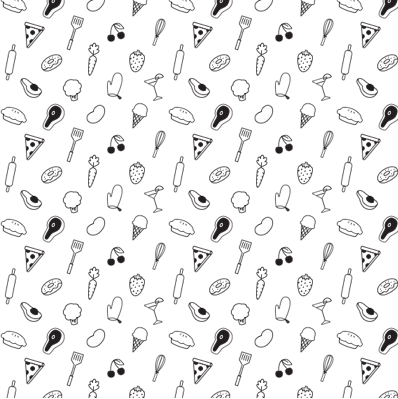 Ingredients
Directions
1

of

7

Position racks in second and third levels in oven. Heat oven to 200 degrees F. Line 2 baking sheets with nonstick foil.

2

of

7

Beat egg whites, 2 tablespoons of the sugar, cream of tartar and salt at medium speed in a small bowl until frothy. Increase speed to high; beat until soft peaks form. Gradually beat in remaining sugar until stiff and glossy peaks form, about 5 minutes. Divide in half. Color half with 2 to 3 drops green food color and beat in peppermint extract. Beat lemon or orange extract into other half.

3

of

7

Transfer green meringue to a large pastry bag fitted with a large star tip. Pipe meringue into 15 2-1/2-inch stars, spacing about 1-inch apart on prepared baking sheet. Using slightly less pressure on pastry bag, pipe 15 1-inch stars. Using even less pressure, pipe 15 3/4-inch stars.

4

of

7

Bake green meringue at 200 degrees F for 45 minutes.

5

of

7

Meanwhile, place white meringue in a second large pastry bag fitted with a coupler. Pipe 12 1-1/2-inch balls on prepared baking sheet, using a slightly wet fingertip to coax meringue into shape if necessary. Affix a #12 large round tip to coupler; pipe 12 1-inch rounds. Remove tip and replace with a #10 medium round tip. Pipe 12 small rounds.

6

of

7

After green meringue has baked for 45 minutes, add white meringue and bake another 1 hour and 15 minutes until firm and dry. Turn and reverse sheets halfway through. Turn oven off; let meringues sit in oven 1 hour.

7

of

7

Remove baking sheets to wire racks to cool 10 minutes. Carefully lift meringues directly to rack.
Royal Icing:
1

of

1

In a bowl, mix sugar, powdered egg whites and water; beat on high for 7 minutes until thick and fluffy.
Assemble snowmen, using icing as glue:
1

of

1

Beginning with a large ball as a base, attach a medium and a small ball as body and head with dabs of icing. Repeat with remaining meringues. Decorate as desired, using icing to attach candies. Color some of the Royal Icing black and some of it orange to fashion eyes, mouths and carrot noses. Create hats out of gumdrops and mufflers from fruit roll-ups.
Assemble trees, using icing as glue:
1

of

1

Stack 2 or 3 graduated stars on top of each other or leave unstacked for shrubs.
Nutrition Information for Meringue Snowmen & Trees
Servings Per Recipe:
Per Serving: