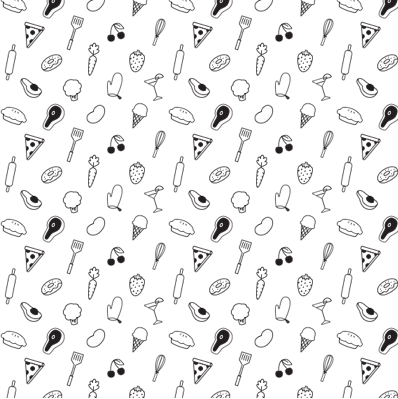 Ingredients
Directions
1

of

4

Have all ingredients at room temperature, 68 degrees F to 70 degrees F. Preheat oven to 350 degrees F. Grease and flour one 9 x 2-inch round pan, one 6-cup fluted tube or Bundt pan, or one 8-1/2 x 4-1/2-inch loaf pan (6-cup), or line bottom of the round or loaf pan with waxed or parchment paper.

2

of

4

Whisk together all-purpose flour, baking soda, cinnamon, cloves, allspice, nutmeg, mace and salt.

3

of

4

In a large bowl, beat unsalted butter until creamy, about 30 seconds. Gradually add white or packed brown sugar and beat on high speed until lightened in color and texture, 3 to 5 minutes. Beat in 1 egg. Add the flour mixture in 3 parts, alternating with applesauce, in 2 parts. Beat on low speed or stir with rubber spatula just until incorporated. Stir in walnuts and raisins, if desired.

4

of

4

Scrape batter into pan and spread evenly. Bake until toothpick inserted in center comes out clean, 25 to 30 minutes in round pan, 40 to 45 minutes in fluted tube or Bundt pan, 1 hour to 1 hour 10 minutes in loaf pan. Let cool in pan on rack 10 minutes. Slide slim knife around cake to detach from pan, or tap sides of fluted tube or Bundt pan against counter to loosen. Invert cake and peel off paper, if using. Let cool, right side up or inverted, on the rack. Sprinkle with powdered sugar or frost with Quick White Icing, using rum.
Quick White Icing:
1

of

1

In a medium-size bowl, beat together powdered sugar and butter on medium speed. Add milk, vanilla and salt and beat until smooth. Correct consistency, if necessary, adding additional powdered sugar or liquid of choice. To store, cover surface with plastic wrap. Keep up to 3 days at room temperature, up to 3 weeks refrigerated, up to 6 months frozen. To use, soften and beat until smooth. Makes about 1 cup.
Nutrition Information for Applesauce Cake
Servings Per Recipe: 8
Per Serving:
© Copyright Meredith Corporation. All Rights Reserved.
Printed from FamilyCircle.com 07/19/2019