Frozen Chocolate Praline Torte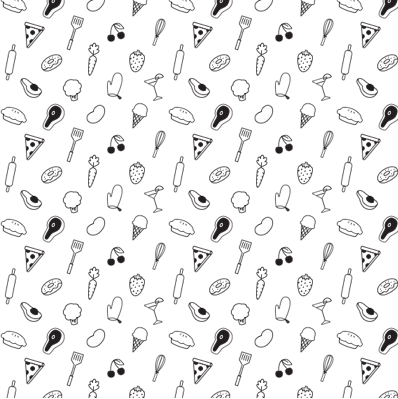 Ingredients
Directions
1

of

4

Place rack in lower third of the oven and heat to 225 degrees F. Line baking sheet with parchment paper. Trace two 8-inch circles on the parchment. Turn it upside down so that the tracing can still be seen but pencil or ink will not transfer onto meringue.

2

of

4

Combine egg whites and cream of tartar in a mixer bowl. Beat at medium speed until soft peaks form. Gradually sprinkle in 3/4 cup of the sugar, beating at high speed until the meringue is very stiff. Scrape the meringue into a pastry bag. Starting from the center of each traced circle, pipe a spiral of meringue to fill the circle completely. Or spread the meringue evenly over the circle with a metal spatula.

3

of

4

Bake at 225 degrees F for 1 to 2 hours, or until meringue layers are perfectly light, dry, and crisp. If possible, allow to cool in the turned off oven with the door closed. If meringue layers are not light, perfectly dry and crisp, lower the heat to 200 degrees F and bake until they are. Meringue layers should be made at least 1 day before assembling the torte. They can also be made, cooled completely, and stored in an airtight container at room temperature for up to 2 months.

4

of

4

Have ready a baking sheet lined with foil or parchment paper for the walnut praline.
Make the walnut praline:
1

of

2

Stir the remaining 1/2 cup of the sugar and 1/4 cup water together in medium saucepan, off the heat, until the sugar is completely moistened. Cover and bring to a simmer over medium heat. Simmer, covered, for 2 to 3 minutes. Uncover and wash down the sides of the pan with a wet pastry brush. Continue to cook, without stirring, until syrup is light amber. To check, spoon a drop or two of syrup onto a white plate from time to time until the color looks right. Add the nuts and stir gently with a wooden spoon to coat. Turn the nuts in the pan until the syrup is a medium dark amber color. Remove from heat. Immediately scrape nut mixture onto lined baking sheet and spread out.

2

of

2

Let praline stand until completely cool and brittle. Break into pieces and coarsely chop. Store airtight in the refrigerator for up to 6 months.
Assemble the torte:
1

of

3

Lightly grease the inside of a 9-inch springform pan and line with foil or plastic wrap. If frozen yogurt is rock hard, soften slightly in the refrigerator until it is easier to scoop but still very firm. If in doubt, don't soften, since frozen yogurt melts rapidly. Working quickly to avoid melting, scoop nearly half of the yogurt into the pan and smooth it as flat as possible. Sprinkle a third of the crushed praline over the yogurt. Press praline into yogurt with the back of a spoon.

2

of

3

Place a meringue layer carefully on the yogurt and gently nestle it into place. Cover the layer with flat scoops of all the remaining yogurt and half of the remaining praline. Try to fill in the space between the meringue and the pan with the yogurt so meringue will not show when dessert is unmolded. Smooth and press the surface gently and top with the second meringue layer. Reserve the remaining praline. Cover torte with plastic wrap and freeze at least overnight. Torte may be completed to this point several days in advance.

3

of

3

To serve, remove pan from freezer. Invert onto serving platter and remove sides and bottom of pan. Peel away foil or plastic liner. Texture sides, if desired, with a cake comb or serrated knife. Sprinkle top with the remaining praline. Serve immediately.
Nutrition Information for Frozen Chocolate Praline Torte
Servings Per Recipe: 14
Per Serving: