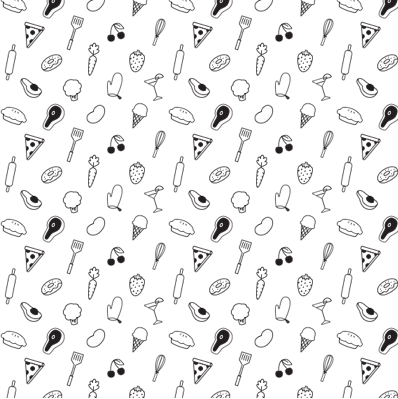 Ingredients
Directions
Tart Shells:
1

of

3

In medium-size bowl, whisk together cake flour and salt.

2

of

3

In large bowl, beat together shortening and sugars until smooth. Beat in yolk and banana. Add vanilla.

3

of

3

On low speed, slowly beat in flour mixture until dough comes together. Pat into disk; wrap; chill 30 minutes to 1 hour.
Custard:
1

of

6

In medium-size saucepan, mix sugar, cornstarch and salt. Gradually stir in milk. Bring to boiling over medium-high heat, stirring until thickened, 8 minutes. Boil 3 minutes. Reduce heat to low.

2

of

6

In small bowl, whisk yolks slightly. Beat in about 1/4 cup hot milk mixture. Slowly pour yolk mixture into milk mixture in saucepan over low heat, stirring quickly and constantly, to prevent lumping. Heat, stirring, until custard thickens enough to coat back of spoon and registers 160 degrees F on instant-read thermometer, about 3 minutes.

3

of

6

Remove saucepan from heat. Stir in banana and vanilla extracts. Scrape into a bowl; cover surface directly with plastic wrap. Refrigerate until chilled, about 1 hour.

4

of

6

Once dough has chilled, heat oven to 325 degrees F. Coat four 3 -1/2 x 3/4-inch tart pans, four 3 x 1-inch tart pans, four 3 x 1/2-inch tart pans and four 2-1/4 x 3/4-inch tart pans with cooking spray.

5

of

6

For 2 larger-size tart pans, use 3 tablespoons dough for each pan. For 2 smaller pans, use 2 tablespoons dough for each pan. With rolling pin, roll out each portion of dough into circle 1 inch larger than diameter of top of tart pan. Fit dough into pans, pressing over bottom and up sides. Prick bottoms lightly all over with fork. Place pans on baking sheet.

6

of

6

Bake in 325 degree F oven until edges are lightly golden and tarts are slightly puffed, about 18 minutes. Transfer tart pans to wire rack; let cool completely. Use a small knife to carefully pry tart edges from pans; gently remove shells from pans.
Glazed Fruit:
1

of

1

Place tart shells on serving platter. Slice banana; place 1 slice in bottom of smallest tarts, 2 slices in the 3 x 1/2-inch tarts and 3 slices in 2 largest-size tarts. Cover banana slices with 1 to 2 tablespoons custard to fill tart to edge. Makes about 16 assorted tarts.
Nutrition Information for Very Berry Tarts
Servings Per Recipe:
Per Serving: