Pretzel Bread Stuffing with Pancetta and Apples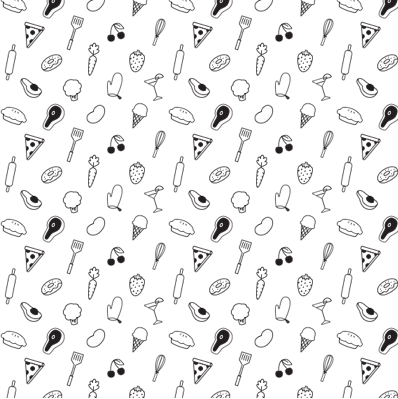 Directions
1

of

1

Spread 14 cups (10 to 12 large pretzel rolls) day-old pretzel bread, cut into 3/4-inch cubes, on a rimmed baking sheet. Bake at 350 degrees until dry but not toasted, stirring, 30 minutes. Meanwhile, heat 4 tbsp unsalted butter in a large skillet over medium. Add 3/4 lb finely chopped pancetta and cook until browned, 5 minutes. Reduce heat to medium-low and add 2 finely diced medium yellow onions, 4 finely diced ribs celery, 1 peeled and finely diced large carrot, and 4 roughly chopped cloves garlic. Cook until tender and onions are translucent, about 7 minutes. Add 1 1/2 cups diced Gala apples and cook until apples begin to soften, 3 minutes. Season with 1/4 tsp each salt and black pepper. In a large mixing bowl, combine bread cubes, pancetta mixture, 1/2 cup roughly chopped fresh parsley and 2 tbsp finely chopped fresh sage. In a glass measuring cup, combine 4 tbsp butter and 2 cups chicken broth and microwave until butter melts, 45 seconds. Whisk in 4 large eggs and 1 1/2 tsp salt. Pour mixture over bread cubes and gently fold with a spatula until completely coated. Let stand 15 minutes, folding halfway through. Add up to 1/2 cup broth, if needed. Spread mixture evenly in a 13 x 9-inch baking dish and bake at 350 degrees until heated through and bread is golden, 35 to 45 minutes.
Nutrition Information for Pretzel Bread Stuffing with Pancetta and Apples
Servings Per Recipe: 12
Per Serving:
3 g fiber, 940 mg sodium, 45 g carb., 11 g pro., 23 g Fat, total, 430 kcal cal.