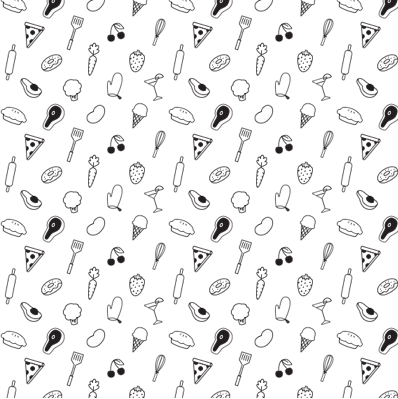 Ingredients
Directions
1

of

8

Place the candied fruits, currants, raisins, pine nuts and the walnuts in small bowl. Add port.

2

of

8

Dissolve yeast in warm water in small bowl. Beat in 1 cup flour. Let rise until spongy, 15 to 20 minutes. Beat butter, sugar, salt and rinds at low speed in large bowl until smooth and creamy. Beat in eggs, one at a time. Beat in 1 cup flour.

3

of

8

Drain the fruit mixture well. Beat into dough. Beat in enough of the remaining flour, 1 cup at a time, to make soft, sticky dough. Place dough into well-buttered large bowl. With well-buttered hands, smooth surface of dough. (You can also coat the dough with butter-flavored nonstick cooking spray.) Cover with plastic wrap. Let rise in warm place until doubled in volume, about 2 hours.

4

of

8

Punch dough down; divide in half. Working with half at a time, turn dough out onto well-floured work surface. Knead 3 to 5 minutes or until smooth and elastic, working in additional flour as needed to keep dough from sticking. (If you have a heavy-duty mixer with a dough hook, you can machine-knead the dough for 3 minutes on low speed until smooth and elastic, working in about 1 cup more flour as needed to prevent sticking.)

5

of

8

Shape each half of kneaded dough into a rope, 20 inches long, 2-1/2 inches wide and 3/4 inch high. Ease each single rope onto a well-buttered baking sheet; coil into a ring; pinch ends together to seal. Brush rings with Glaze, taking care it doesn't dribble onto baking sheets.

6

of

8

Arrange citron and pineapple over top of each ring, pressing into glaze. Arrange cherries, nuts and crushed sugar on top, pressing down firmly. Place buttered 1-quart preserving jar or small metal bowl in center of each ring. Cover with towel. Let rise in a warm place until almost doubled in volume, 30 to 40 minutes.

7

of

8

Heat oven to 400 degrees F. Bake loaves 20 minutes, turning and rotating pans halfway through baking. Reduce to 350 degrees F. Bake until richly brown and sounds hollow when thumped, 15 to 20 minutes.

8

of

8

Transfer loaves to racks to cool. To freeze, wrap loaves in plastic wrap or foil; place in plastic food-storage bags; seal. Label, date, freeze. Serve within 6 weeks. Loaves need only to be thawed, not reheated.
Nutrition Information for Bolo-Rei
Servings Per Recipe:
Per Serving:
© Copyright Meredith Corporation. All Rights Reserved.
Printed from FamilyCircle.com 06/27/2019